Police are appealing for help to identify an individual in connection with an incident of theft in Stonham Aspal.
It happened on Thursday 24 August when a video camera that the owner installed was stolen. The camera was installed following theft of cash from an honesty box located outside the premise on Debenham Road, close to the junction with Stowmarket Road.
The victim uses the honesty box for selling of eggs from the front of the property.
Police would like to hear from anyone who knows the individual in the image or anyone who has knowledge of the theft.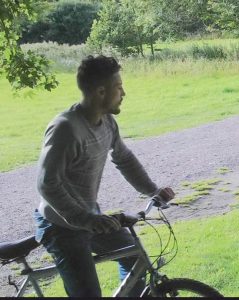 They should contact PC James Perrier at Suffolk police on 101 quoting crime reference 37/55852/17 or use the online link to our webpage – http://www.suffolk.police.uk/contact-us/report-something.  
See the Police information here.