Post Office:
Stonham Barns, Debenham and Stowupland.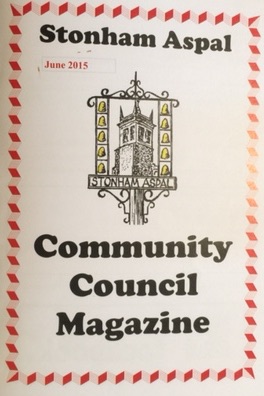 Community Council: There is a Community Council that produces a regular monthly newsletter. It also runs events like Cinema evenings in the Village Hall to raise money for local funding.
Shops:
Co-op stores in Debenham and shops at Stonham Barns.
Buses:
The 114 and 115 call at Stonham Aspal.
Parish Council:
For contact details see the Suffolk County Council pages.
The Parish Council online information can be found here.
Our local MP:
Dr Daniel Poulter
Newspapers:
Are delivered by Websters: 50 High Street, Debenham, Stowmarket IP14 6QW
01728 860294
Recycling:
At the football field: Bottles, Paper, Clothes and Shoes. Profits go to the village.
Coffee Inn:
Every Thursday morning at the Church from 8.55 to 11.00am – Free tea or coffee with cakes etc and a really good chat. School holidays 10.00 to 11.30am
Garden waste:
Mid Suffolk offer a brown bin (240 litre) for £50 a year.
Deliveries:
The Butchers Basket, Tuesday, Tel: 01449 678218
Milkman also delivers a variety of goods daily
Greengrocer Debenham Andrew Ward delivers Friday afternoons 01728 860343
Stonham Barns:
Daily 1000 – 1630, 1730 all year round
Falconry centre, Shops, Golf practice range, Many other facilities and shops
Church:
See 'Six Village News' Magazine. Ask a neighbour for the name of the local distributor!
Fish and Chip Van:
Friday at 2015 Council Houses, 2030 opposite Ten Bells.
Tennis Courts:
See the Tennis information.
Refuse Collection:
Wednesday by 0700
See Mid Suffolk for Holiday Collection times on their Refuse Collecton Site.
Library Van: Alternate Fridays
Wingfield Meadows 1455 – 1530
Women's Institute: 3rd Monday of each month at the Village Hall. See here for details.
Newspapers: Delivery from Webster's of Debenham.
Guides and Brownies: Tuesday 1845 at the School
Pre-school:  For the latest details see www.stonhamaspalpreschool.org.uk
Doctors:
Stowmarket 01449 767722
Debenham 01728 860248
Needham Market 01449 720666
Mendlesham Health Centre 01449 767722
Police:
Debenham 01728 860300
Eye 01379 870478
Halesworth 01986 835300
Village School: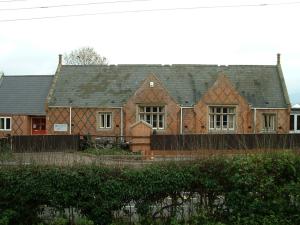 See www.stonhamaspal.suffolk.sch.uk for details.
Village Hall:
The Hall is run by a Committee for the benefit of the Village. It can be hired, information from The Chairman on telephone 01449 711530.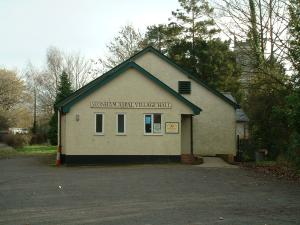 Football:  Stonham Aspal Teams
| | |
| --- | --- |
| | Mr George Baker receiving his 25 year meritorious award from SIL President Mr R Coleman |